How would I know if I received a Reward from my employer?
There are three simple ways you can know whether you've received a Reward.
Method 1: All employees who have received a Reward from their employer are notified via email. The email is sent from support@dailypay.com and has the following subject line: "You received a $[amount] reward from [Employer Name]". The email contains an easy way to redeem your Reward right away, even if you are not a current DailyPay user.
Method 2: If you have signed up for DailyPay and are subscribed to push notifications, you will also receive a push notification about the Reward.
Method 3: Current DailyPay app users can go to the Rewards section of the DailyPay app to claim the Reward at any time before it expires instead.
An unredeemed Reward panel found in the Rewards section of the app would look like this: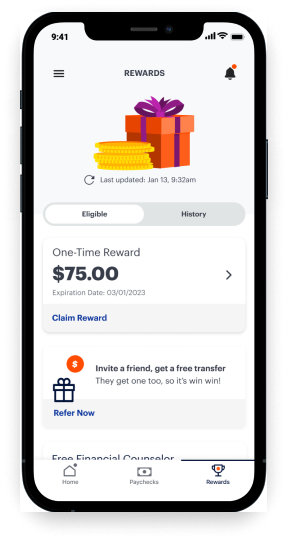 Was this article helpful?