Can I get my paystub from DailyPay?
No, DailyPay does not process payroll and for security and privacy reasons does not have access to pay statement/paystub information.
Please review your employee/ self-service portal to view paystub information. Your paystub will include payroll information on applicable taxes, deductions, garnishments, and hours worked.
View DailyPay transfer information
To view DailyPay transfer information:
1 Log in to your DailyPay account
2 In the left-hand menu select My Paychecks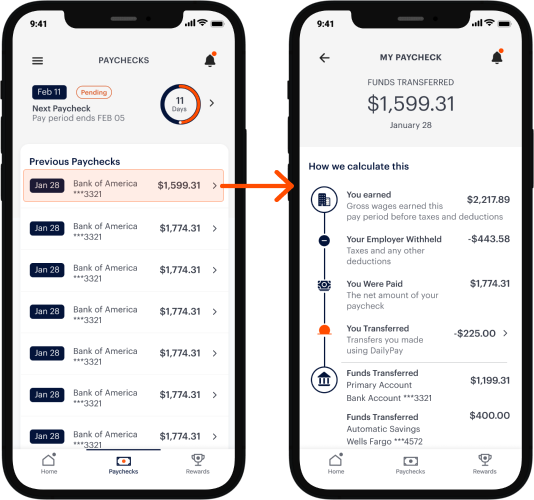 3 Tap the pay period you are interested in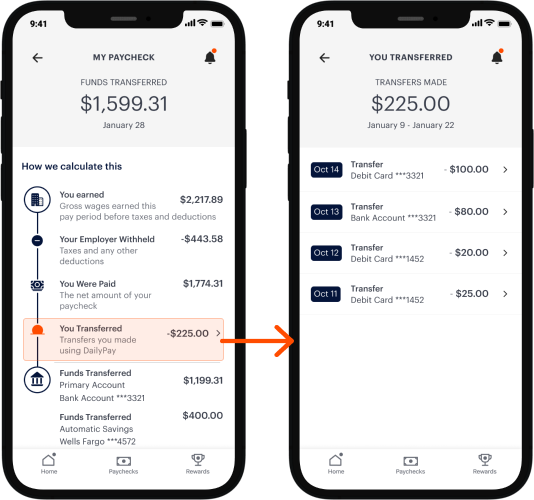 Select You Transferred for a breakdown of all transfers.
Note
If you are using our web experience, navigate to the Statements option. There, you will see all of your requested transfers and DailyPay initiated Remainder Payment transactions within a specific pay period.
Was this article helpful?