How can I cancel my account?
How to cancel your account
To cancel your DailyPay account:
1 Log into your account
2 Go to Settings from the drop-down menu on the left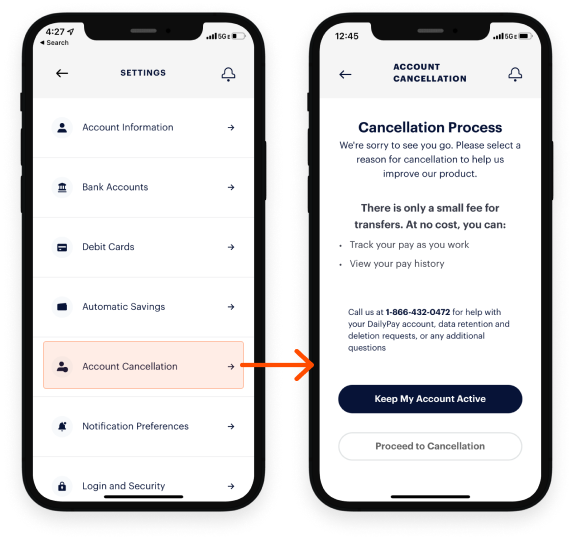 3 Click Account Cancellation
4 A new page will open where you will be able to confirm your request for cancelation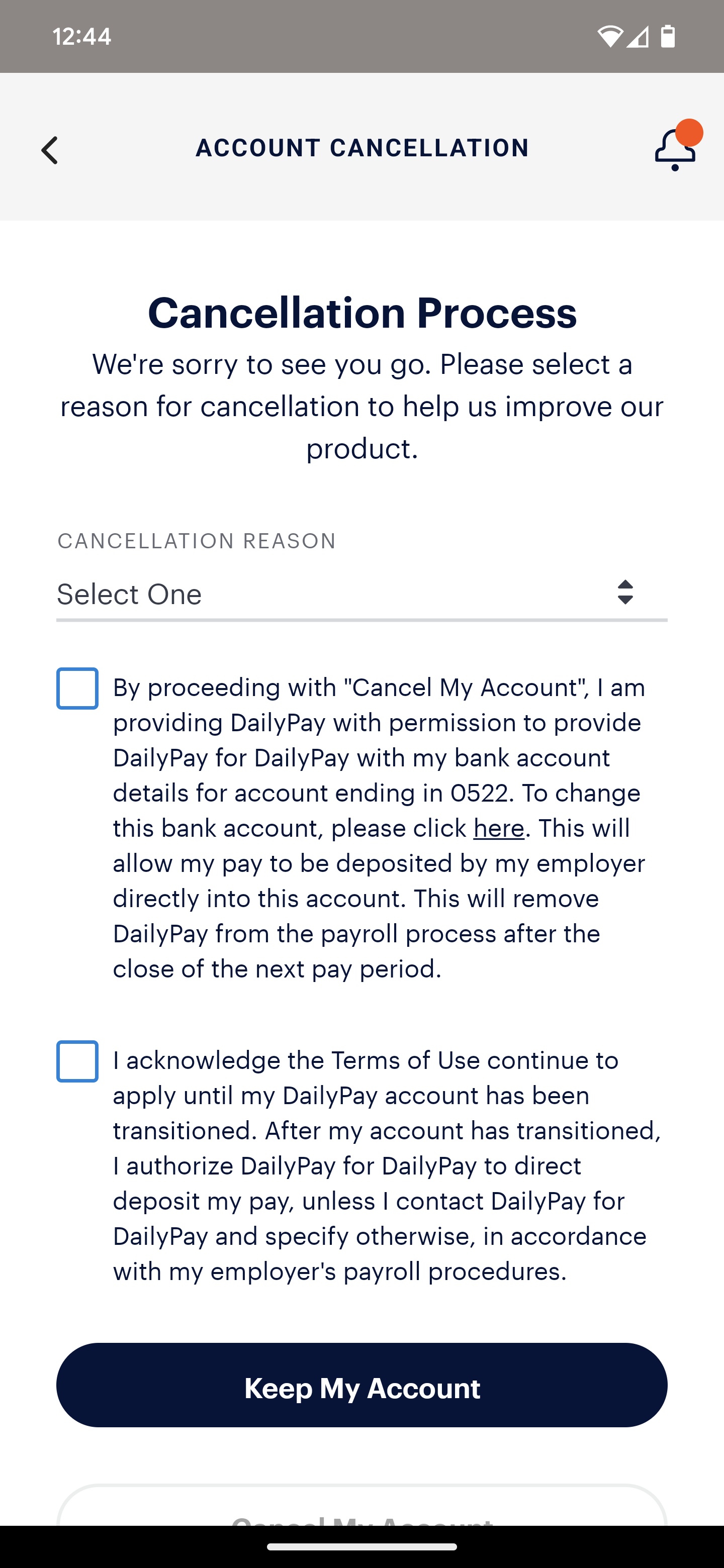 5 Select cancellation reason and confirm cancellation acknowledgement.
What you should know about canceling your account
You can cancel your account at any time. Before you do, we want to make sure you know there is no cost to keep your account active.
If in the future you would like early access to your earnings, you can reactivate at any time you would like.
Important
If you have made earnings transfers ahead of payday, you may request DailyPay account closure at any time, but we'll receive one final paycheck from your employer to cover the transfers that we sent you early, passing along any remainder pay to your bank account on file.
Once we receive this final paycheck, and the account balance is covered, your account will be fully canceled out. This process can take up to a couple pay periods to ensure full account closure.
Was this article helpful?